I'd love to hear from you!
If you would like to send an email, please include your telephone number so that we may call you.
Getting to the Clinic
Directions:
From 101 North or South, take 3rd Avenue West. Cross the railroad tracks and go 2 blocks. The building is on 3rd Avenue at the corner of Ellsworth. See the map below.
Parking:
Parking in the area is metered Monday through Saturday from 8 AM to 6 PM. In some areas there are pay stations that take coins, cash or credit cards. Other areas there are meters.
Park in the Orange Area if you want to park closer to the office. $1.50/ hour
Orange Zone: 4th and 3rd Avenues from El Camino Real to B Street S; 2nd Avenue from San Mateo Drive to B Street S; San Mateo Drive, Ellsworth Drive, and B Street South from 2nd to 4th Avenues.
Park in the Green Area if you don't mind a little walk. It provides more options for all-day parking. $0.75/hour
Green Zone:  Tilton to 9th Avenues; El Camino Real to Delaware except Orange Zone area.
There are also many parking lots and garages within 5 blocks from my office. Here is a map of their locations and more information on parking from the City of San Mateo.
Once you are in the Medical Arts Building:
Take the stairs or the elevator to the second floor (not to the Mezzanine) and make a right. You will then take another right and my office, 206 is on the left. This will let you into my waiting room, where you may have a seat.
A Note on the Elevator:
If you use the elevator, you will need to close the aqua door manually and then push the "2" button. The brass gate will close automatically-and fast, so be careful! When you arrive on the second floor, you will need to manually open both the brass gate and the aqua door to exit. Please close the aqua door when you exit the elevator.
Downtown San Mateo:
I encourage you to take a little extra time to arrive at your first appointment. Depending on the time of day, parking can take a little extra time, spots tend to fill up. 3rd Avenue does get backed up so using 2nd or 4th Avenue is a better route to take. Please read below for parking locations.
Downtown San Mateo, and 3rd Avenue in particular, has many restaurants, cafes and shops, making it a hotspot. Give yourself enough time to find parking. You might also enjoy grabbing a cup of tea or a meal before or after your appointment! For you book lovers, B Street Books (used books) is at 3rd Avenue and B Street.
Clinic Location
The Medical Arts Building
205 E. 3rd Ave., Suite 206
San Mateo, CA 94401
View Google Map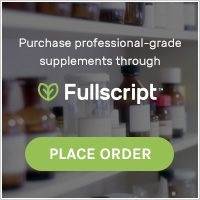 Clinic Location
The Medical Arts Building
205 E. 3rd Ave., Suite 206
San Mateo, CA 94401